Serving the Local Community
HONITON LIONS NEWS
---

You can now follow us on Twitter and Facebook "top right"
---
100 years of Lions
And 40 Years in Honiton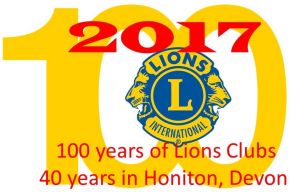 We made it, 100 years world wide and 40 serving Honiton Town Community
---
See Honiton & District Facebook

---

Easter April 14 -17
25 1kg chocolate Easter eggs to be distributed for charity
Spring time and Easter Eggs ready to go. As normal the Club will be distributing 25 1 kg chocolate Easter Eggs to schools and businesses in the community, either to assist the Lions or a school project for example. We have a few spare, contact us if you can help.
---
Thurs' 16th Feb - Honiton
Lions fund Carer break & washing machine, local Business assists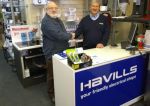 We all read about cares of all ages and the great work they do supporting their families, which in most cases is amazing. When recently contacted by Devon Carers about a requirement, the Club got to see first-hand the dedication given and unfortunately the stress. Backed by Havills Honiton the community pulled together.
---
Fri' 10th Feb - Honiton
Working in the community with Tesco Honiton. £500 to Diabetes UK & the British Heart Foundation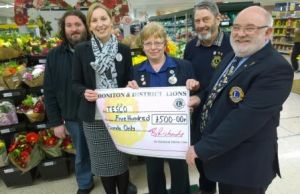 This was the day when the Honiton Lions thanked Tesco Honiton for assisting the Club & the community during 2016. Lion President Brian Richards presents Store Manager Lisa Byrne & Alison McKenzie with £500 towards Diabetes UK & the British Heart Foundation charities.
---
Sat' Feb 4th - Honiton
£800 worth of weatherproof jackets for Honiton Hornets Hockey Team

Out in all weathers the Honiton Hornets Hockey Team were in need of good warm weatherproof jackets. The Ladies request to the Club hit home and scored, with the Club providing them. We wish them well with their results.
---
If you are new to Lionism, through these pages you will be able to find out about the work of the international organisation of Lions and our Lions Club in particular. If you are a Lion, and planning to visit our area, we hope that the information on our website will encourage you to visit us.
40 years supporting the community in 2017Honiton Town High Street
Honiton & District Lions Club - Devon, formed in 1977
Retired or just moved into area - Want to make new friends?
Have you some time to spare?
Interested in Joining the Honiton and District Lions Club -
And help us with some of our other projects, fundraising or maybe join us for a social evening hopefully you will enjoy the activity!

Lion President Brian for 2016/17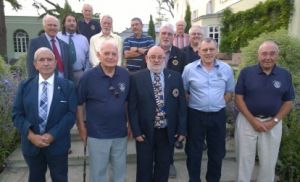 Group of the Honiton & District Lions Club members.
Some Numbers about Lions..............