Serving the Local Community
HONITON LIONS NEWS
---

You can now follow us on Twitter and Facebook "top right"
---
100 years of Lions
And 40 Years in Honiton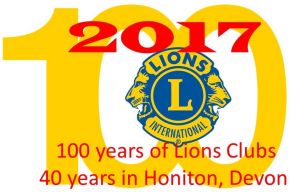 We made it, 100 years world wide and 40 serving Honiton Town Community
---
See Honiton & District Facebook
---
Nov 4th Ottery St Mary
You did - Eat For CHARITY at Tar Barrels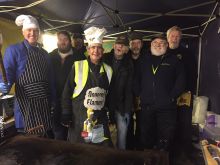 Thank you to everyone who stopped at Honiton Lions stall to "Eat for Charity". And you arrived in numbers, keeping our crazy staff working flat out all evening – Naturally we have to say thanks to the Lions Ladies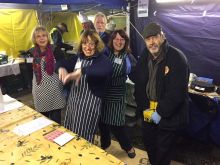 working "back and front" of house keeping the stall ticking like a clock.

---
Thurs' 19th Oct St Rita's centre
Lions Ladies Pamper evening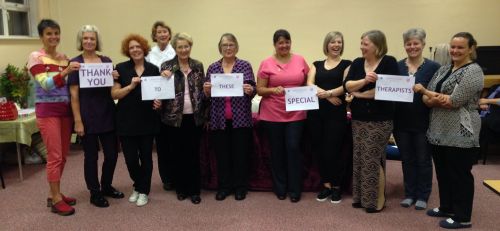 Thank you to all who attended on the evening, and assisting us in raising money towards two worthwhile cancer charities. Wonderful fun evening.
---
Tues Oct 10th - Honiton
£2000 to Mental health

Mental health takes first place at Honiton Lions, with past President Lion Brian and President John donating £1000 to both Debbie Humberstone from "the Project" Axminster and Heather

Penwarden from Honiton Admiral Nurse Campaign.
---
Sat 7th Oct - Tesco Honiton
Autumn collection Honiton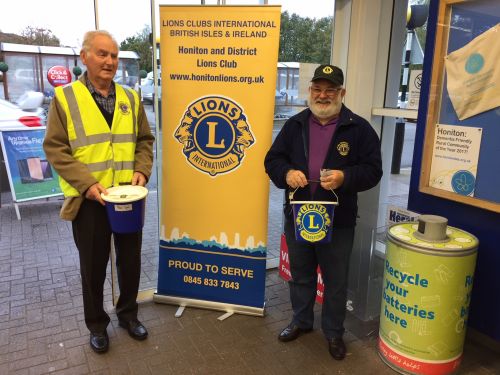 Again, a big thanks to everyone who contributed to the Lions Club Collection. EVERY penny goes towards local community projects or requests.
---

Sat' 2nd Sept - Honiton
At Hospiscare Honiton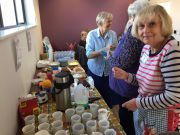 Lions Ladies coffee and fun morning at Hospiscare. Held on a wonderful sunny morning on Sat Sept 2nd. Very well attended by the local community, who donated a considerable sum of money via differing events held on the morning
If you are new to Lionism, through these pages you will be able to find out about the work of the international organisation of Lions and our Lions Club in particular. If you are a Lion, and planning to visit our area, we hope that the information on our website will encourage you to visit us.
| | | |
| --- | --- | --- |
| | | |
| 40 years supporting the community in 2017 | | Honiton Town High Street |
Honiton & District Lions Club - Devon, formed in 1977
Retired or just moved into area - Want to make new friends?
Have you some time to spare?
Interested in Joining the Honiton and District Lions Club -
And help us with some of our other projects, fundraising or maybe join us for a social evening hopefully you will enjoy the activity!

Lion President Brian (right) hands over to New Lion President John (left) for 2017/18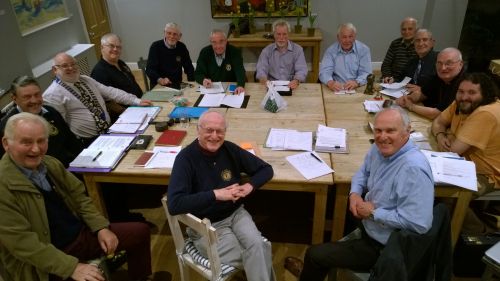 Evening meeting for the Honiton & District Lions Club members.
Some Numbers about Lions..............