Serving the Local Community.
HONITON LIONS NEWS
---

You can now follow us on Twitter and facebook "top right"
---
Sun 5th April Easter Sunday
1Kg Easter Egg Time
Apart from many businesses tha
t assist with the raffling off of these 1Kg Easter Eggs. The Club donates eggs to local Schools enabling them to raise money for their school PTA. If you are interested in receiving a 1Kg Chocolate Egg to raffle please contact the Club.
All Eggs have now been allocated!!
---
Tues' 10th Feb - Honiton
Stair gates / Dropside Cot to keep family baby safe
This is one of those very well deserving families in Honiton that once the Club received the request to assist, could not say "no" to.


Supplying a dropside cot & a pair of stair gates to keep the very energetic youngster safe from the stairs was a pleasure to deliver. The Club wish them well for the future.
---
Tues' 10th Feb - Wimple
East Devon Explorer Scouts
£100 Ten Tors Funding
East Devon Explorer Scouts have entered three teams into this year
s Ten Tors. They have 22 Explorer Scouts training hard on Dartmoor as well as their fortnightly route planning evenings.
The Lions have given the Scouts £100 toward equipment funding and training - we wish them luck.
---
Mon' Jan 26th - Honiton
Equipment for Honiton youth clubs
Following a request for a table tennis table and table top football made to the Lions, from local people representing youth groups in Honiton, so the Honiton Lions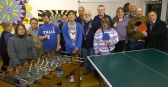 stepped in to assist. Lion President Brian with Lion Bernard presented the equipment to Ken Smith from the 729 group and Sean Brown from the community church group to the "community use building" for all to use.
---
Wed' Jan 21st - Honiton
Hi-Vis jackets to Honiton Beaver Scouts

Again, working with youth, Honiton Lions assist Beaver Scouts with £125 request for printing onto their Hi-Vis jackets supplied by Specsavers. Lion President Brian takes his place with the presentation to the group.
---
Happy New Year Everyone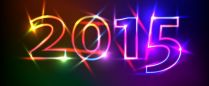 Looks like it is going to be a very busy start to the 2015 Honiton & District Lions Year - 5 social requests on the table for next meeting already
---
If you are new to Lionism, through these pages you will be able to find out about the work of the international organisation of Lions and our Lions Club in particular.
If you are a Lion, and perhaps planning to visit our area, we hope that the information on our website will encourage you to visit us.


Honiton Town High Street
Honiton & District Lions Club - Devon, formed in 1977
Have you some time to spare?
Interested in Joining the Honiton and District Lions Club - MEMBERSHIP INFORMATION
And help us with some of our other projects, fundraising or maybe join us for a social evening.
Any and all help is gratefully received - and hopefully you will enjoy the activity!
Not Long to Easter
Could you raffle a 1Kg Egg for Charity - See News Bar

Sorry all 26 eggs have been allocated!!
Some Numbers..............
Lion President 2014-15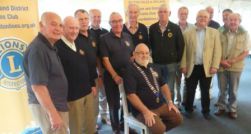 Lion President Brian 2014-15 Group of the clubs members.
HANDOVER 2014/15 at Otter Inn Weston, Honiton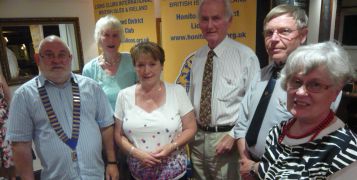 Outgoing President Lion Ed, incoming President Lion Brian with Lion Juhani Haveri and his wife Paula Haveri, visiting from Finland