Serving the Local Community
HONITON LIONS NEWS
---

You can now follow us on Twitter and Facebook "top right"
---
100 years of Lions
And 40 Years in Honiton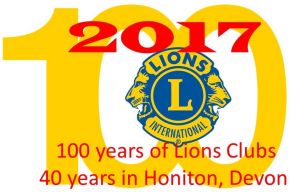 We made it, 100 years world wide and 40 serving Honiton Town Community
---
See Honiton & District Facebook

Handover 2017/18
This Saturday July 22nd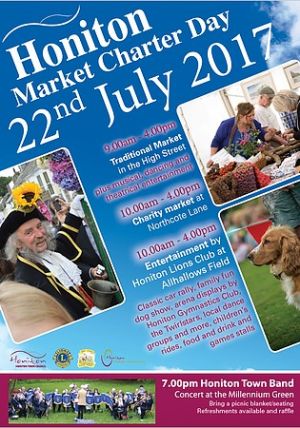 Lions Club Classic car and family fun day at the Honiton Market Charter day - the whole town on Saturday will be full of activity. Come and join in the fun.
---
---
Wed' 19th July - Honiton
Honiton Netball gets jackets
Honiton Netball Club was founded in 2011 with 1 team for U14 players. And has expanded since to 2 teams. As part of the Clubs support to youth and sport, the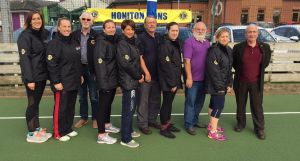 Club presents Jenny Kelly with eight team jackets complete with Lions Logo
---

Wed' 19th July - Honiton
Old Spec's collection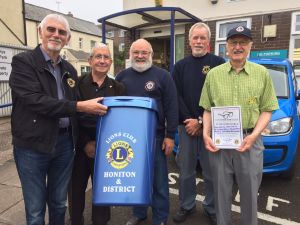 As part of the Lions UK initiative, the Honiton Club is involved in the Lions "old spectacles collection" which are recycled and re-used worldwide - or has been quoted a "Spectacular collection of old Lions"

---
June/July 2017
Lion Presidents Handover
The evening when Honiton Lions change o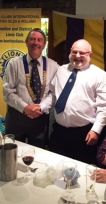 ver President for the 2017/18 year
The new Lion President for 2017/18 is Lion John Ward who takes over from Lion President Brian Richards, who steered the Club through a record year.
---
Tues' 6th June - Uppottery
£100 for outdoor play equipment
Lion President Brian presents the Uppottery Pre School with £100 towards requested outdoor play equipment.
---

Sat' 3rd June - Honiton
Lions Ladies fundraising plant stall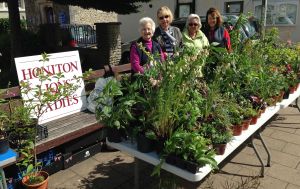 On a wonderful sunny Saturday the Lions Ladies had an excellent morning fundraising for the community.
---
If you are new to Lionism, through these pages you will be able to find out about the work of the international organisation of Lions and our Lions Club in particular. If you are a Lion, and planning to visit our area, we hope that the information on our website will encourage you to visit us.
40 years supporting the community in 2017Honiton Town High Street
Honiton & District Lions Club - Devon, formed in 1977
Retired or just moved into area - Want to make new friends?
Have you some time to spare?
Interested in Joining the Honiton and District Lions Club -
And help us with some of our other projects, fundraising or maybe join us for a social evening hopefully you will enjoy the activity!

Lion President Brian (right) hands over to New Lion President John (left) for 2017/18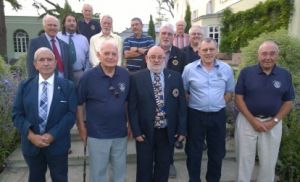 Group of the Honiton & District Lions Club members.
Some Numbers about Lions..............